Services & Projects
Distribution
In 2017, AESP delivered two Upper Deck Boarding Bridges for Munich's Terminal 2 Satellite. AESP planned the project from A to Z on her own, so that planning, delivery, mounting and implementation were executed by her. With the new upper deck bridges, wide body aircrafts such as the Airbus A380 can be handled quicker and therefore more efficiently.     
In order to receive sufficient and proper parts for all installations in question, AESP can rely on a stabile network of national and international partners.
For example, AESP is able to deliver independently from manufacturer service stairs, secondary control panels, auto levellers, GPU cables and all other relevant parts of interest.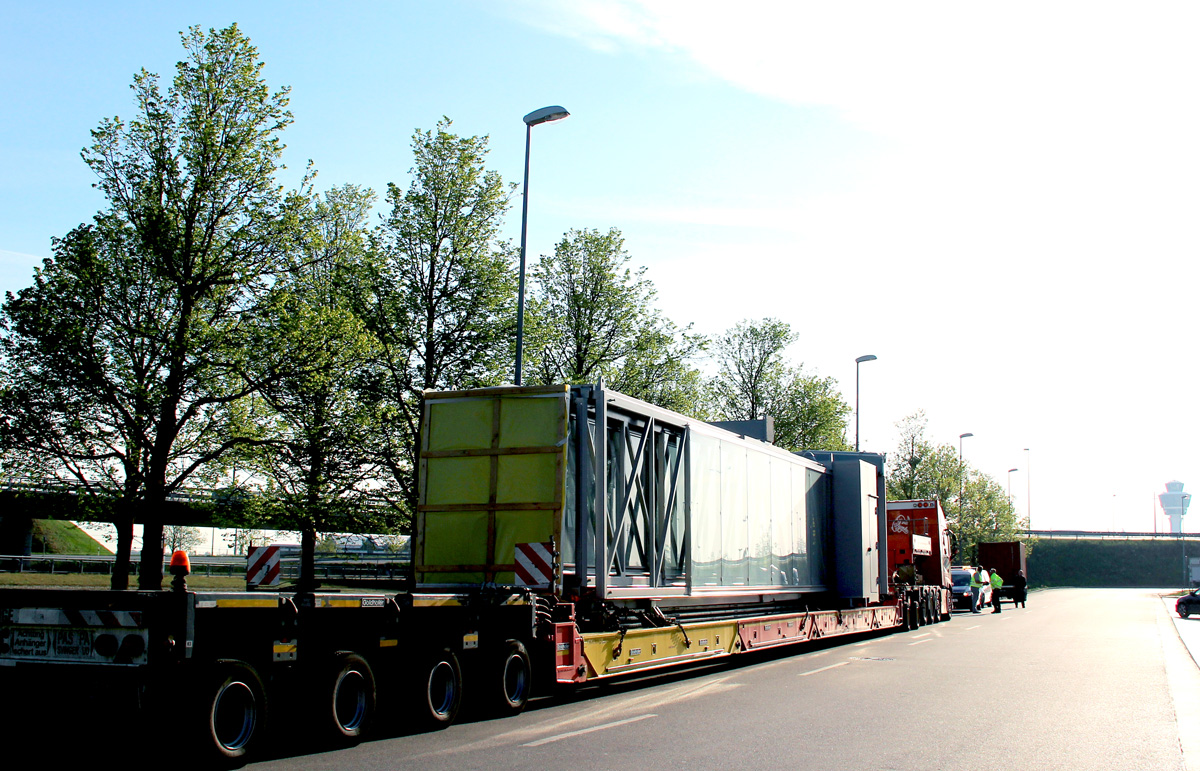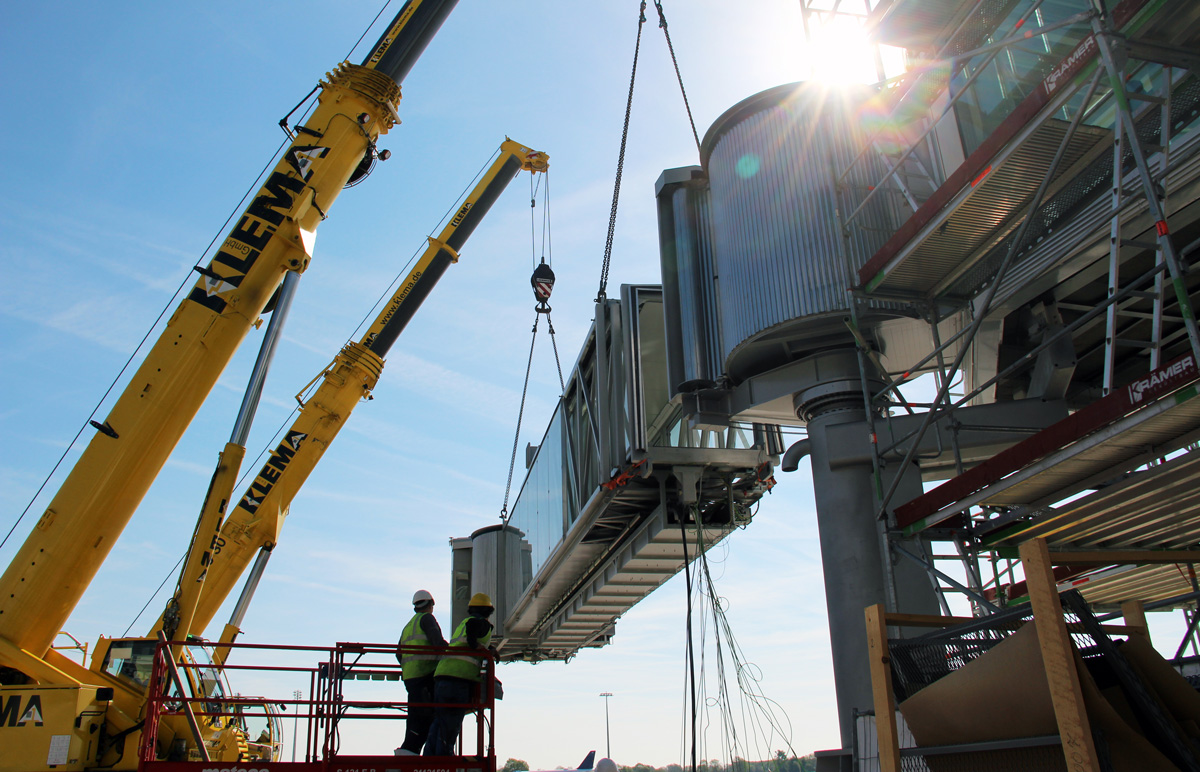 Mounting
AESP took part in the mounting of Munich Airport Terminal 2 Satellite PBB decisively in 2015-2016. In total, 35 PBB were mounted and implemented and wall adapters were constructed and mounted as well in order to mount the PBB to the terminal walls. Where it was necessary, AESP constructed and delivered pillars for the PBB ready for use.
AESP also takes part in the partly dismantling of Munich Airport Terminal 1 PBB and GPU units since 2019.
Updates
With years passing, AESP was able to introduce innovations and hardware updates to the ground-handling units.
For example, AESP reinforced the existing structure of Terminal 2 PBB so that the PBB can meet the new requirements. AESP recalculated the structure and took the proper measures so that for example PCAir and SkyPit units could be installed and used safely without any danger for the stability of the PBB.
In order to prolongate persistence of PBB AESP developed a new floor construction made of high quality steel, which on the one hand increases stability of the whole construction and on the other hand allows one to install elements like rainwater downpipe heating.
In this context, we would like to mention measures, which decreased susceptibility to trouble and consequently a decrease of amount of maintenance.  
AESP renewed the PBB cabins and replaced the cabin heads with USS heads, replaced conventional lighting with LED-lighting or did general overhauling of GPU generators at Terminal 1 of Munich Airport.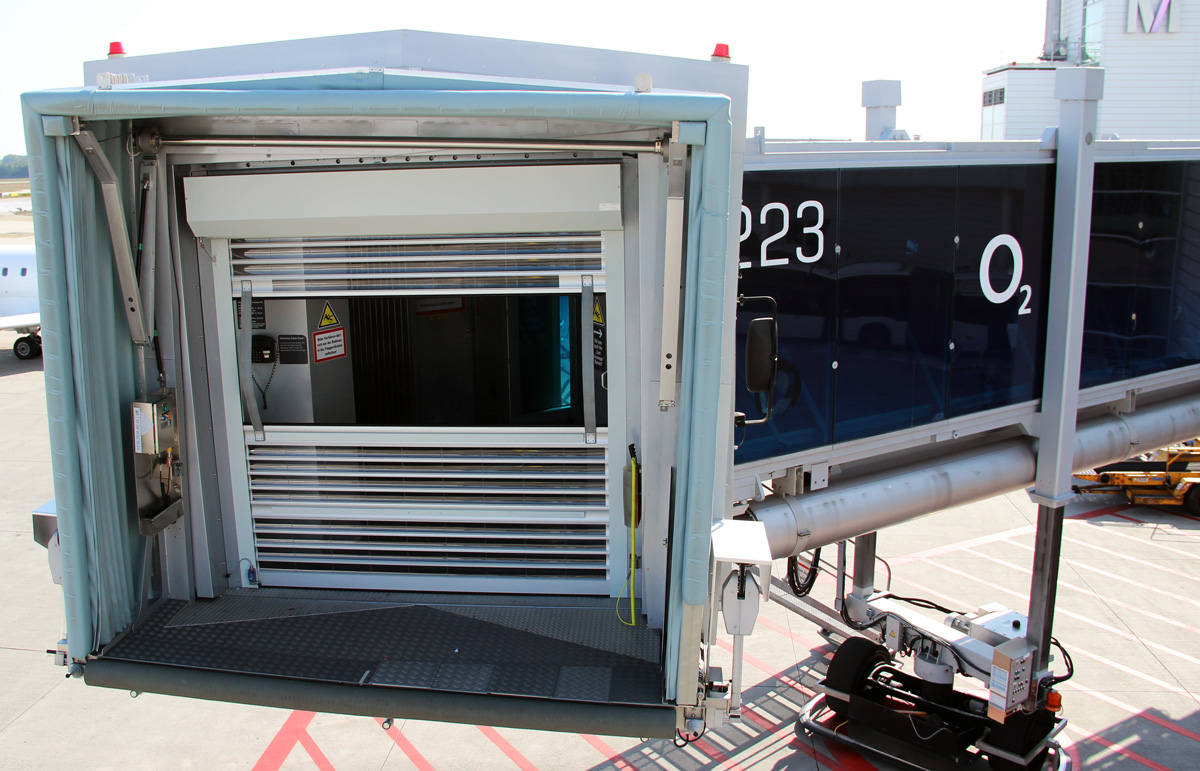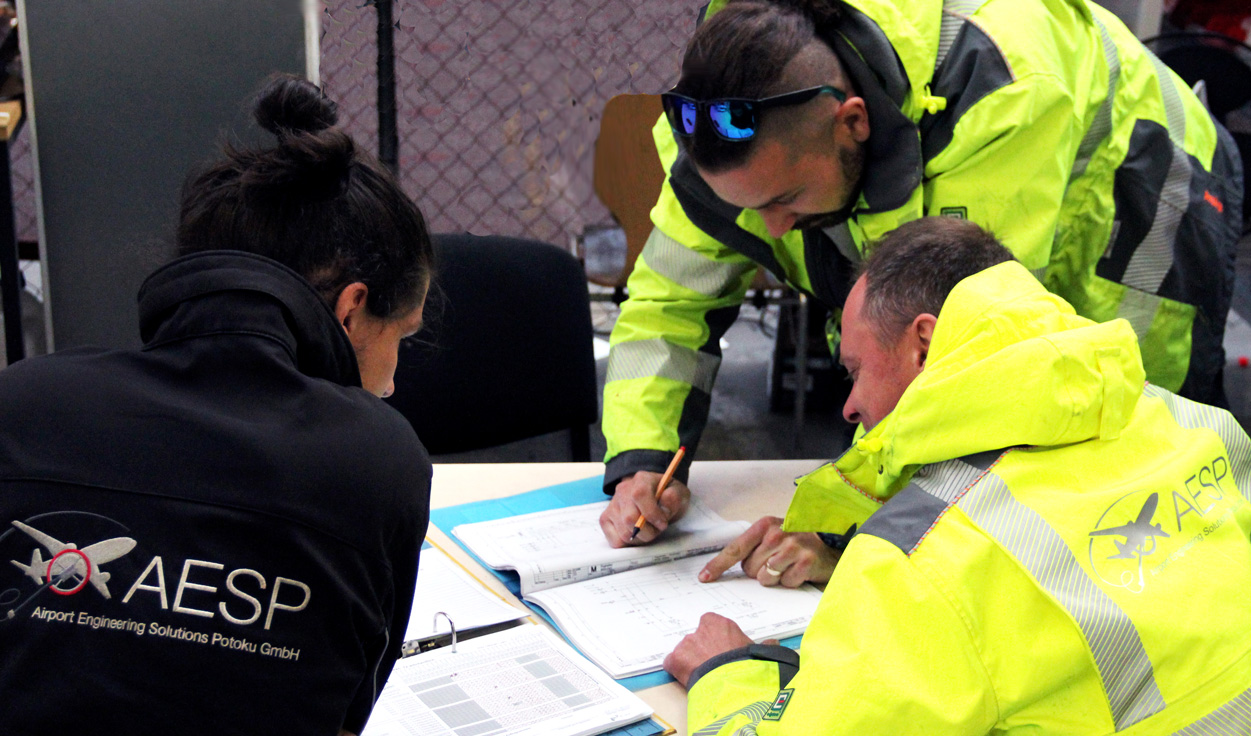 Further Services
Currently, AESP is the general and only maintainer of all PBB and GPU units at Munich Airport as well as the main trouble shoot manager for all PCAir units.
Our extensive supervision of all the units mentioned above, which contains trouble shooting and maintenance in all facets, a 2-shift system per day on 365 days a year as well as standby service led to an availability of these units of more than 99%.
AESP consults in cooperation with her partners manufacturers as well as airport operators concerning questions of specific adaptations and planning of certain units.
We accompany factory approvals, conduct trainings and deliver documentations as well as declarations of conformity.